Opodo is part of the eDreams ODIGEO Group, which also includes a range of travel businesses, such as eDreams, GoVoyages, Travellink and liligo. ODIGEO's range of subsidiaries mean that it has a presence in all European markets. Because of this, they are able to serve travellers with the best deals for flights, car rental and accommodation – wherever they are based. This fits in with ODIGEO's overarching mission. As passionate travellers themselves, they want everyone to enjoy the benefits that advanced technology can bring. They saw a complex marketplace and sought to simplify it, bringing customers and companies together, and delivering convenient travel at the best possible price.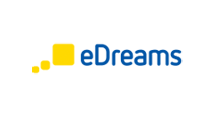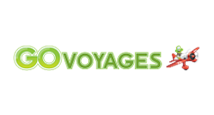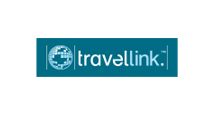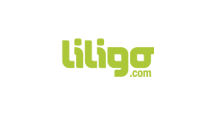 Making travel easier and cheaper for customers across Europe
At Opodo, they share eDreams ODIGEO's goals, but they have a story of their own to tell. Founded in Germany back in 2001, they pioneered online travel sales, creating a way for travellers to build their own packages featuring accommodation, flights and services like car rental. Their German site was a huge success, leading to rapid expansion, with UK, French and Italian operations opening in the next few years. In the process, they developed an industry-leading reputation for customer service, winning the British Travel Award for Best Flight Booking Website three years in a row.


Few competitors have been able to match their combination of great service and value, and they remain market leaders in the world of European travel. But they haven't stood still. Their operations have now relocated to Barcelona – one of Europe's most cosmopolitan cities. In the Catalan capital, they work with partners in other eDreams ODIGEO companies to keep their standards high.
With 18.5 million people choosing their services every year, over 1,000,000 hotel partners, 530 airlines and operations in 225 countries, Opodo's business has become one of the largest travel companies in the world.
Reasons to choose Opodo as your travel partner
If you intend to book a holiday in the near future, Opodo will be the perfect partner. You can quickly add flights, hotels, car hire and transfers, and bundle them all together. Then there's price. Without sacrificing quality, their partnerships with airlines and hotels allow us to offer significant savings and short-term promotions to destinations all over the world. Opodo also make a point of covering the entire globe. They know how keen their customers are to explore and visit the finest tourist destinations on Earth.
So they offer a huge selection of journey and accommodation options. From city breaks in San Francisco to tours in Latin America or diving holidays on the Great Barrier Reef, Opodo's search engine can make almost any travel dream come true. Finally, they move with the times, and their mobile apps offer a simple way to book travel or manage your bookings, wherever you happen to be. It all comes together in a travel company which puts its values into action, every time a customer wants to book a journey.