Want to have a great time with friends while discovering new places? Sipping a cocktail on a sunny terrace, singing and dancing on a beautiful beach, laughing till you cry... holidays with friends are always a great opportunity to reconnect with those you love.
With so many destinations, deciding where to go with your friends can seem daunting. But don't worry, Opodo Prime is on hand! We can help you plan your holiday and show you the top 5 European destinations to visit with friends, where you can party, visit amazing places or simply enjoy the beach.
Why choose Opodo Prime for your holiday with friends
Of course, going away means preparation, and the more of you there are, the more there is to do! Selecting destinations, setting the budget and choosing accommodation and activities to suit everyone is no mean feat.
So what if we told you there's a way to simplify all this? And to make sure that your holiday runs as smoothly as possible from start to finish? Did you know that you can now travel more widely, in a larger group, and pay less? Thanks to Opodo Prime, the world's largest travel subscription programme, you can save money on each flight booked, with up to 9 people included in your reservation. It only needs one of you to subscribe and you all get the same benefits! Let's take a look.
Budget
"Short reckonings make long friends" — It's important to set a budget for the whole group that covers everything you need during your stay. With Opodo Prime, travel costs won't break the bank, leaving you more to spend on other things such as fun activities when you're there.
Accommodation
Travelling as a group means taking everyone's individual needs into account. Some of you may prefer comfort on your holiday, but for the adventurers among you a sleeping bag and a tent may be just as enjoyable.
Opodo Prime lets you choose between 2.1 million accommodation options worldwide and save up to 50% on your booking. With so many possibilities you're bound to find accommodation that suits everyone; for example, booking a hotel near the activities you want to do can save on travelling time and help to make the most of your stay.
Transport
Travelling in a group requires time and organisation. With Opodo Prime, your plane tickets won't cost a fortune as you're sure to save on every flight. And if you decide to drive to your destination and get around by car once you're there, you can take advantage of exclusive discounts on the car rental package that suits you best.
Discover Opodo Prime!
And then, once the organisation's done and the gang are all together, all you have to do is count the days till the adventure begins! So here's our selection of top 5 European cities to visit and enjoy with friends.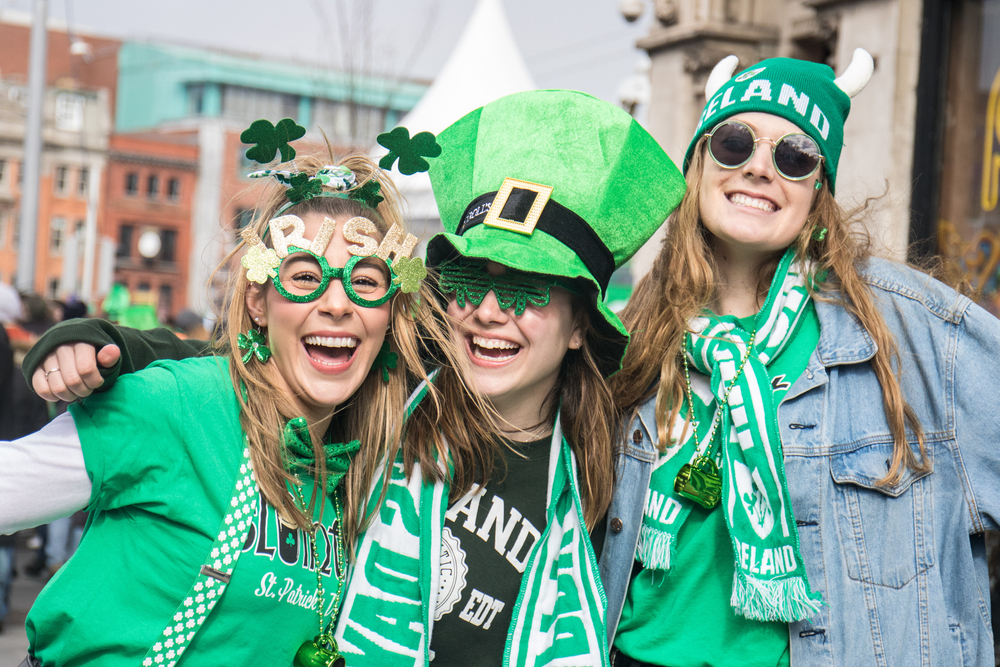 When we think about going to Europe with friends, the Irish capital often comes to mind. There's so much to do in this dynamic and cosmopolitan city that you won't have time to get bored. There are some clichés that of course do ring true: Guinness, whisky and camaraderie would certainly feature significantly in your stay. And it's no coincidence that Dublin is one of the most popular places for stag and hen parties — take note!
However, on the other side of the coin from the exceptional and welcoming pubs and taverns are the huge numbers of cultural activities on offer. Take a stroll through Trinity College: This public university, founded in 1592, is the alma mater of literary giants such as Oscar Wilde, Samuel Beckett and Bram Stoker. There are also several museums such as the National Gallery of Ireland, full of paintings and works of art of Celtic origin. Finally, drop in on Dublin Castle, a royal residence in the heart of the city with a charm all its own.
Book your flight to Dublin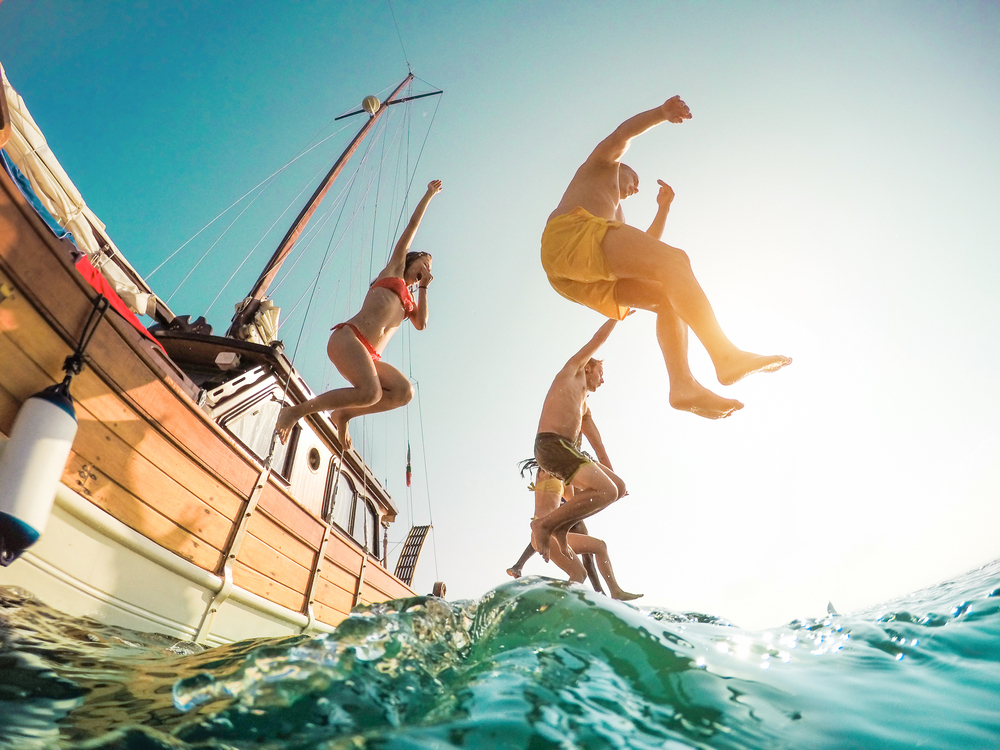 We can't talk about holidays with friends without mentioning Ibiza. The party island par excellence, it's the ideal place for a European holiday with your mates. The best-known DJs are ready to sweep you off your feet. But there's more to Ibiza than just partying till the early hours.
During the day, you have the choice of beach, beach or beach! If you love water sports, you'll be in paradise. Hop on a jet boat and enjoy the thrill of a high-speed ride over the waves. But not all water sports need to be extreme. Ibiza is also the perfect place to go paddleboarding while you take in the views across the water, or opt for scuba diving and discover the world below the waves.
Book your flight to Ibiza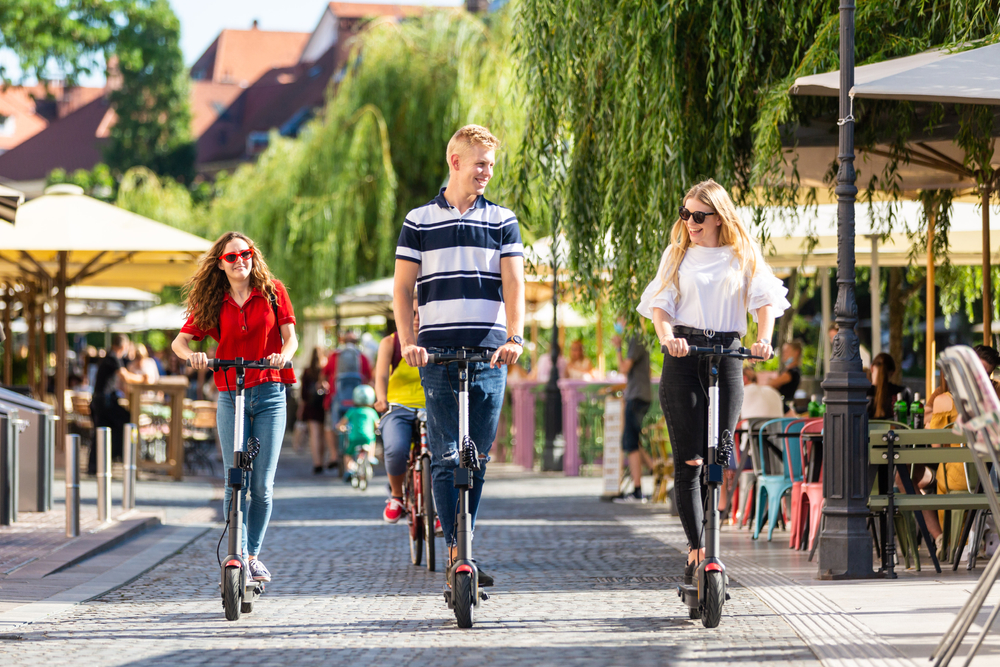 Ljubljana is a tourist town a little off the beaten path, but it certainly has its charm. It features in our top 5 European destinations to visit with friends as a city straight out of a fairy tale. The streets are quaint, the people are friendly and three quarters of the city is entirely dedicated to green spaces! Visit Ljubljana Castle, the Triple Bridge Tromostovje and the Dragon Bridge, or kayak down the Ljubljanica River.
And taking a food tour of the city offers an excellent way for you and your friends to enjoy your European break. Some culinary tours will take you to the outskirts of Ljubljana, where local farmers cultivate the meat and produce that they eat.
Book your flight to Ljubljana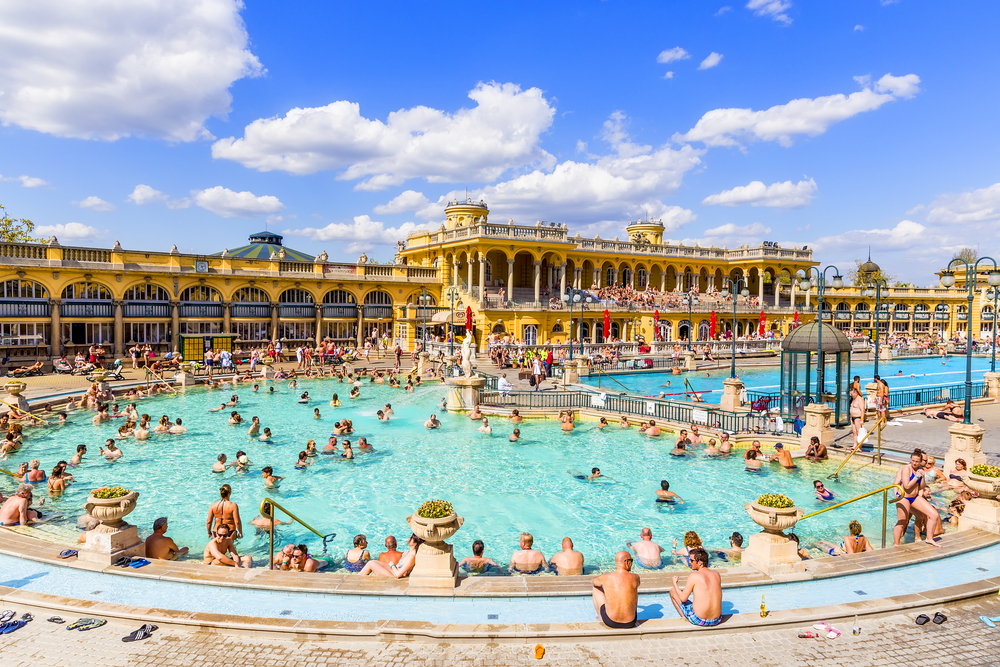 Budapest is especially well known for the extravagant Turkish baths located throughout the city. They're a great way to enjoy a chilled, relaxing trip to Europe with your friends. Or if the baths aren't to your taste, there's a whole range of other activities to choose from.
Take a free walking tour to learn more about the history of both parts of Budapest, Buda and Pest, or make your way up to Fisherman's Bastion for stunning views over the city. Visit the Gothic-style Hungarian Parliament Building or admire it from the other side of the Danube. While the bold amongst you could even climb the Széchenyi Chain Bridge (though perhaps that's not our finest idea). Finish the night by heading to Budapest's famous ruin bars.
Book your flight to Budapest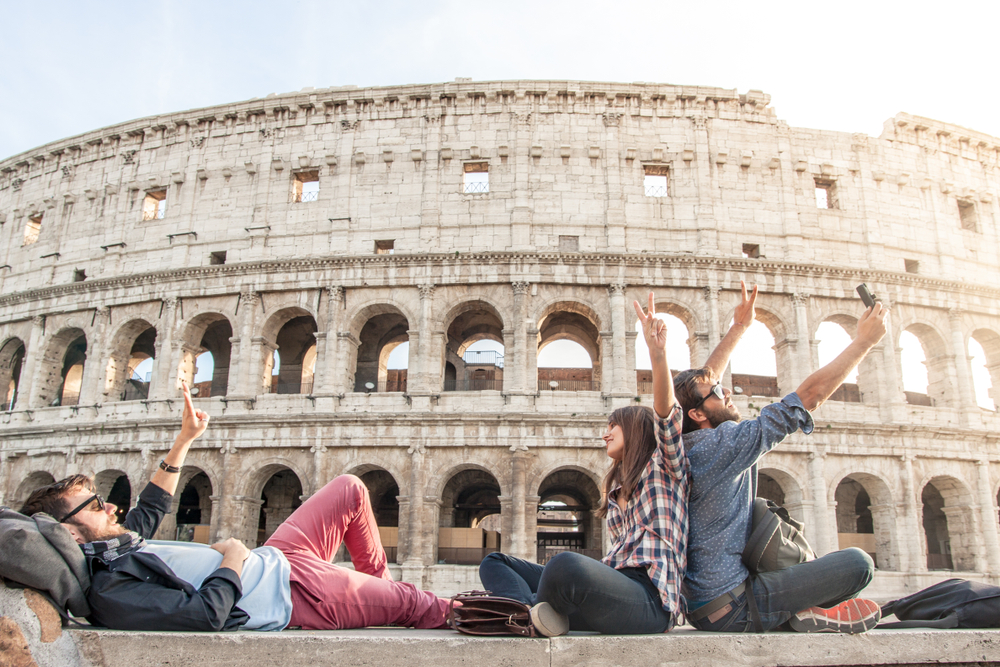 Perhaps you're looking for a cultural trip? Well head for Italy, and more precisely Rome! Discover some of Italy's greatest artists and beautiful monuments. From the Colosseum to the Pantheon via the Sistine Chapel and the Borghese Gallery, your trip with friends will broaden your cultural horizons.
There are lots of things to do all together and you're sure to have a fantastic time in the Eternal City. For example, it would be criminal to leave Rome without enjoying an authentic Italian aperitivo! It's quite the thing in Rome to meet for a drink in the square in the evening, in Monti, Trastevere, Piazza Bologna or San Lorenzo. You could also try out the many bars and nightclubs peppered across the historic districts of Testaccio, Pigneto or Ponte Milvio.
Book your flight to Rome
Whatever city you go for, don't forget to sign up to Opodo Prime when you book your flights with Opodo, to enjoy discounts and other exclusive benefits. How do I become a member? Visit here for full details.
Please follow and like us: